NB Bundle
All 3 Nanny Bubby items
Empower yourself
for 2023 ….
buy all 3!!!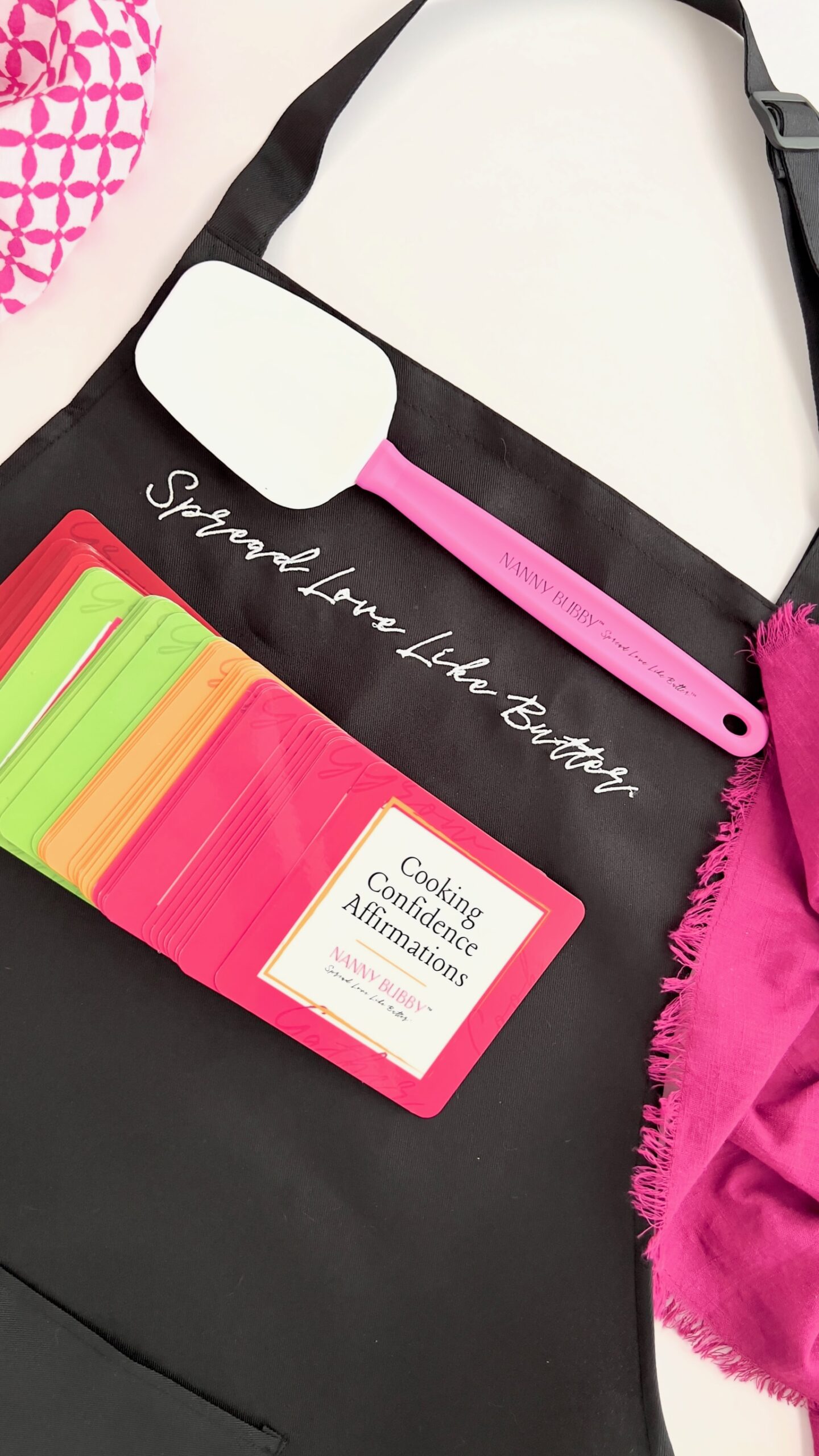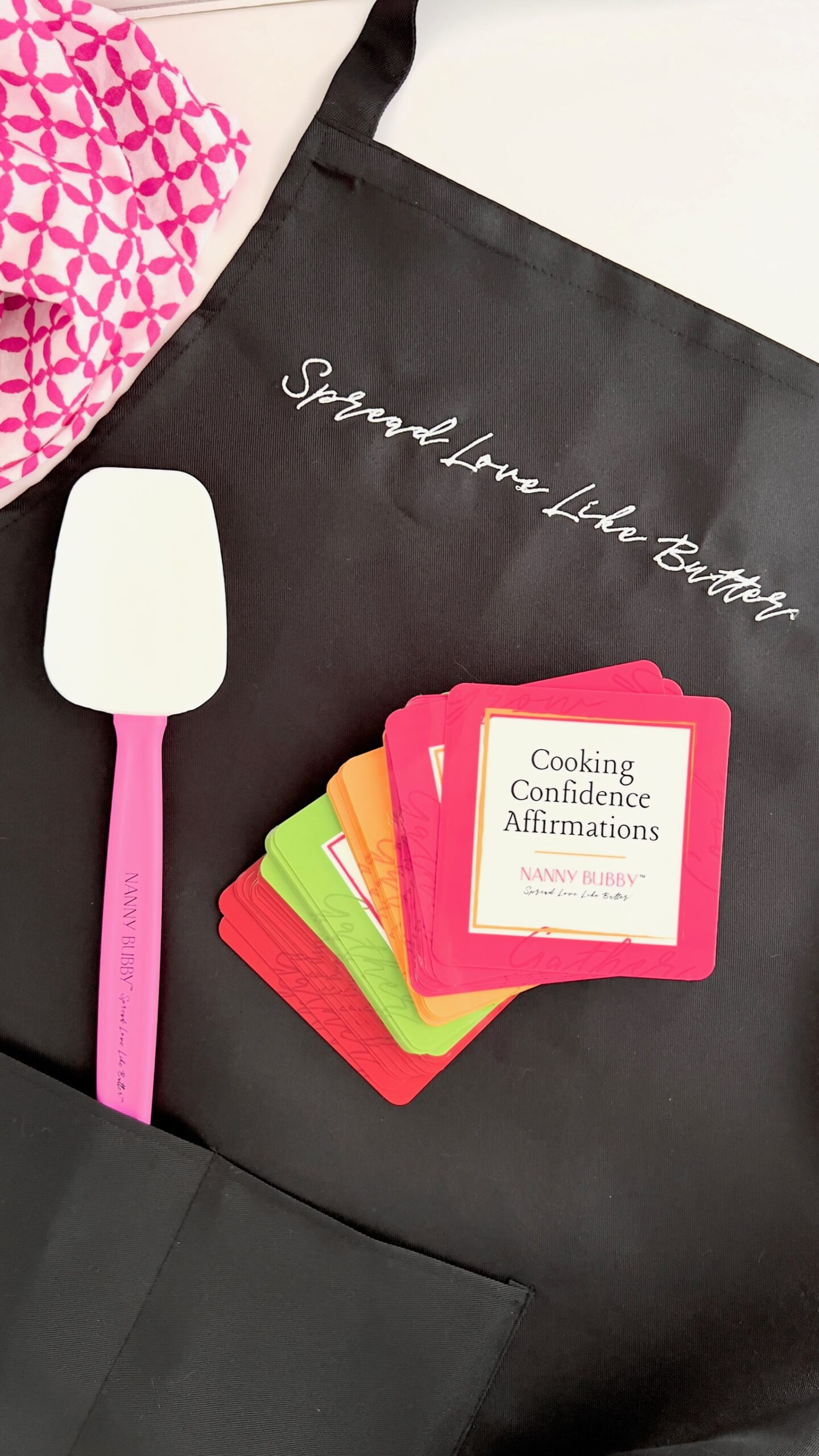 Bundle gives you a 
15% discount
1 Deck of Cooking Confidence Affirmation Cards 
1 "Spread Love Like Butter" Embroidered Apron
1 NB Scoop Spatula
Cooking Confidence Affirmation Card Deck 
52 Affirmation Cards one for each week or pick one for every time you are in the kitchen.  When you are focused on the present moment and meditating on positive, loving thoughts, (instead of frustration or resentment or anxious feelings) your time in the kitchen feels pleasant and everything tastes better.  These cards are waterproof and are made to be in your kitchen daily as your assistant to a wonderful cooking experience.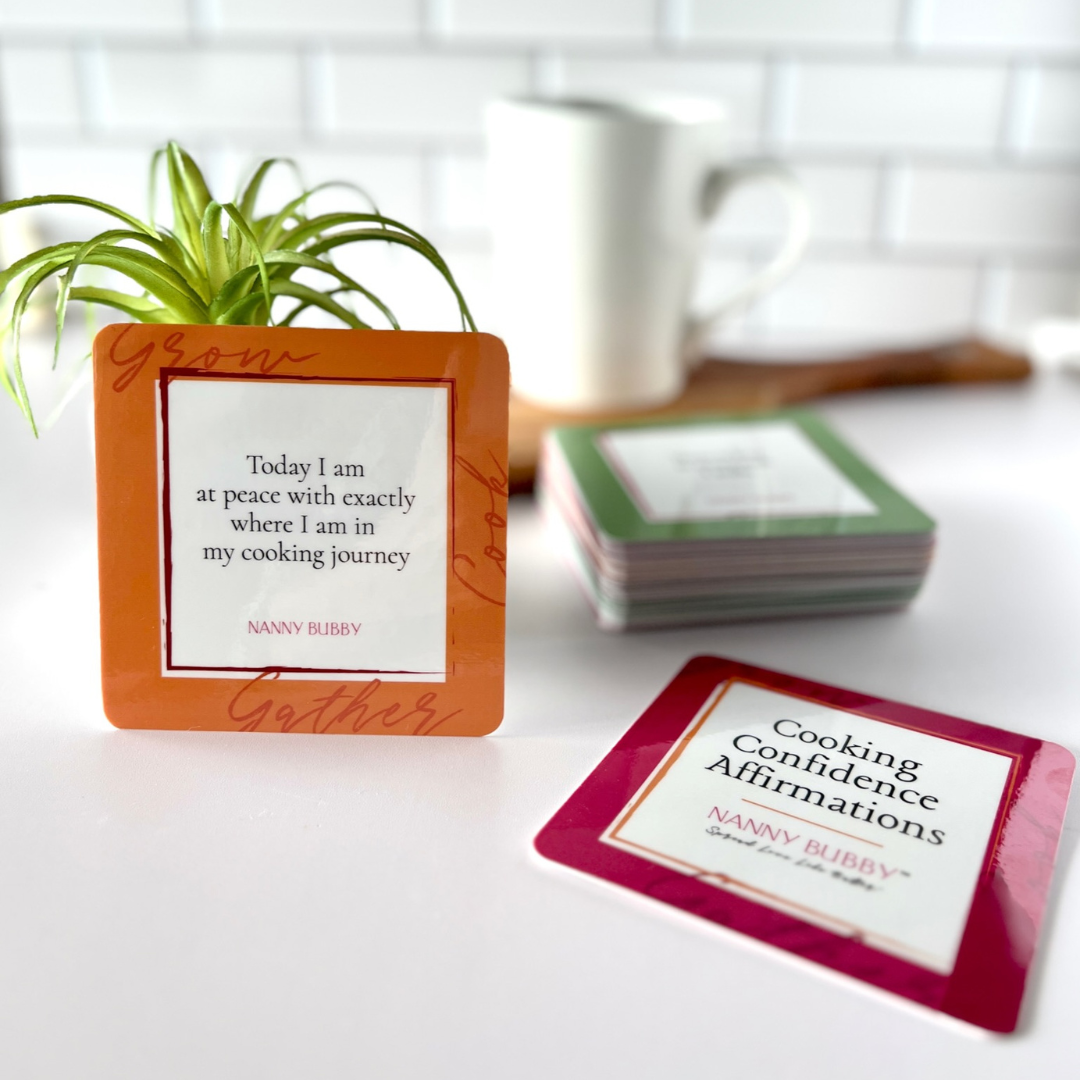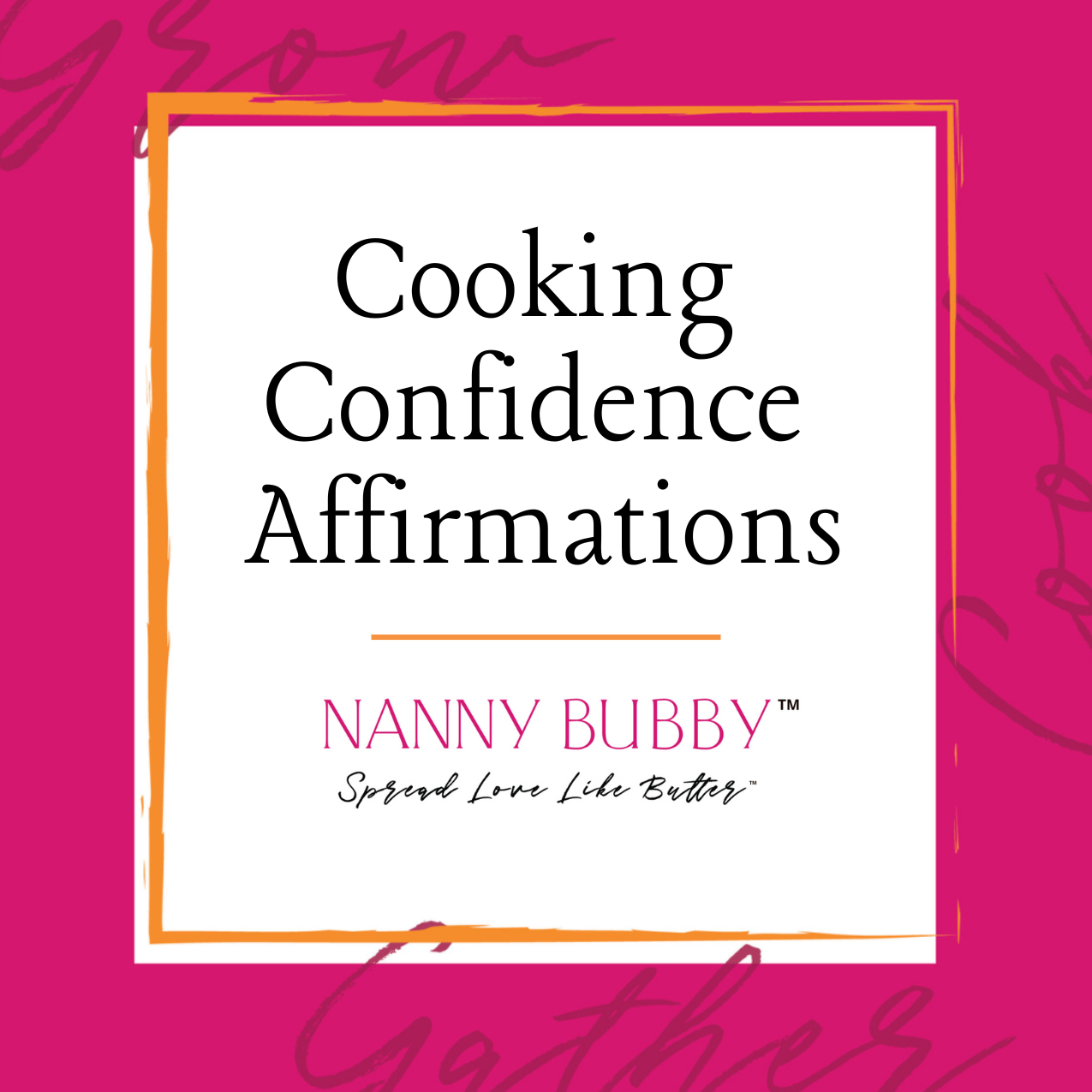 Deck includes instructions, 2 recipe cards and are 4" x 4" waterproof. 
What a great gift for friends and family.
Know anyone starting a cooking journey.  These are for them!!!
Bring a smile to your face each time you use this bright pink spatula with a curved and flexible
Large Silicone Spoon with plastic handle.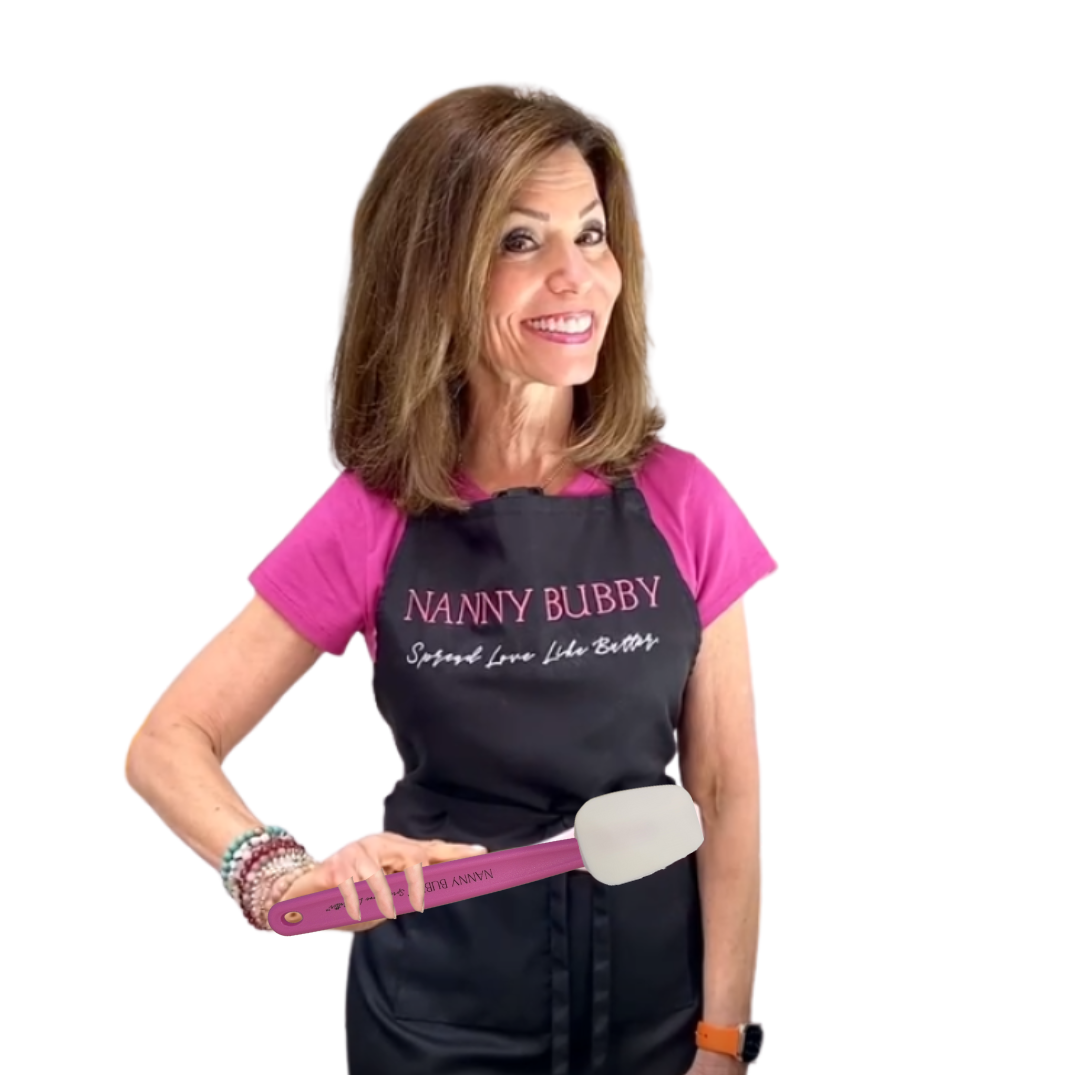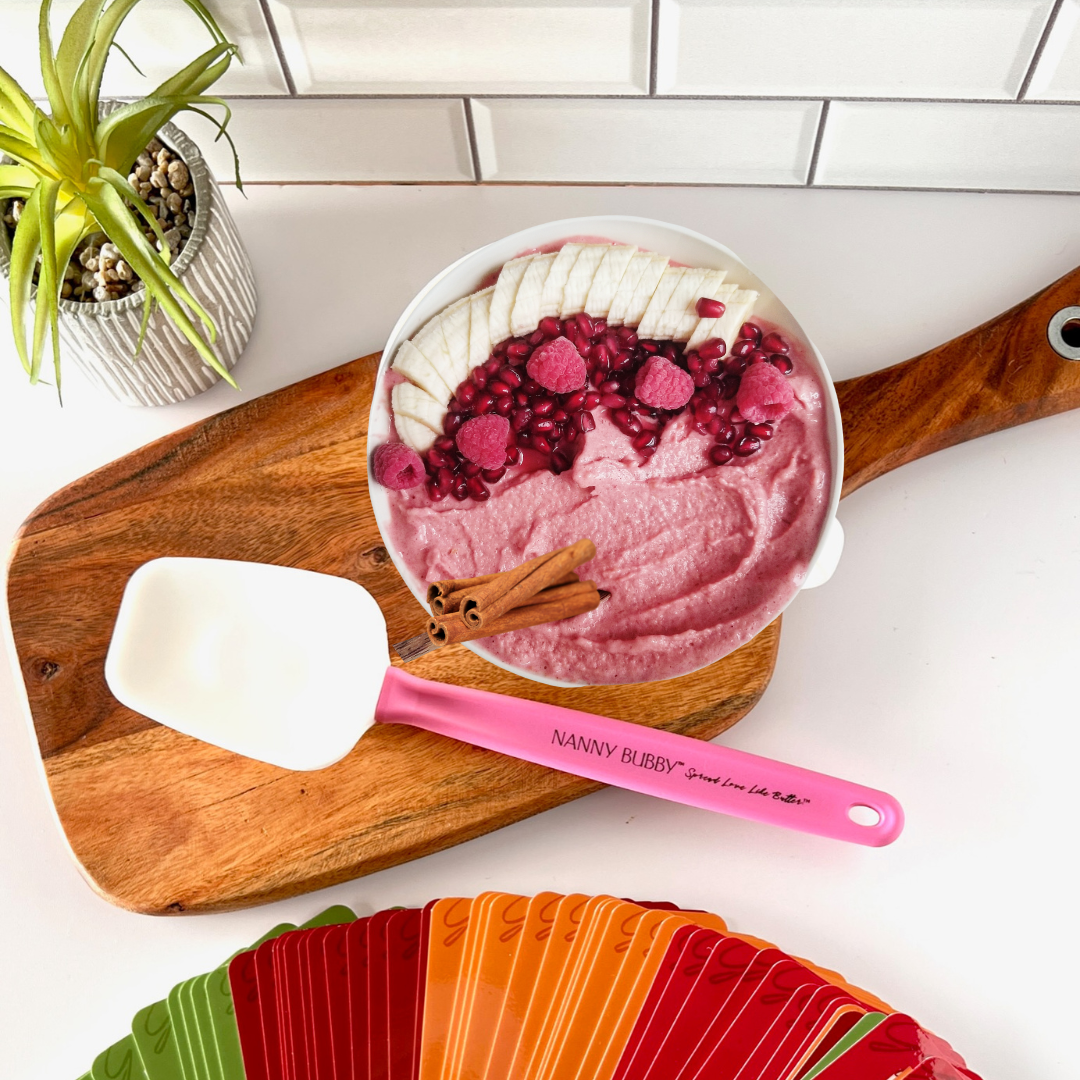 "Spread Love Like Butter"   It's my motto!  When you put love into what you cook, everything just naturally tastes better. Believe it or not, you cook so much better when your clothes are protected and you are free from concern of getting dirty.  These aprons make a great gift for yourself and everyone else in your life.  Great hostess gift as well!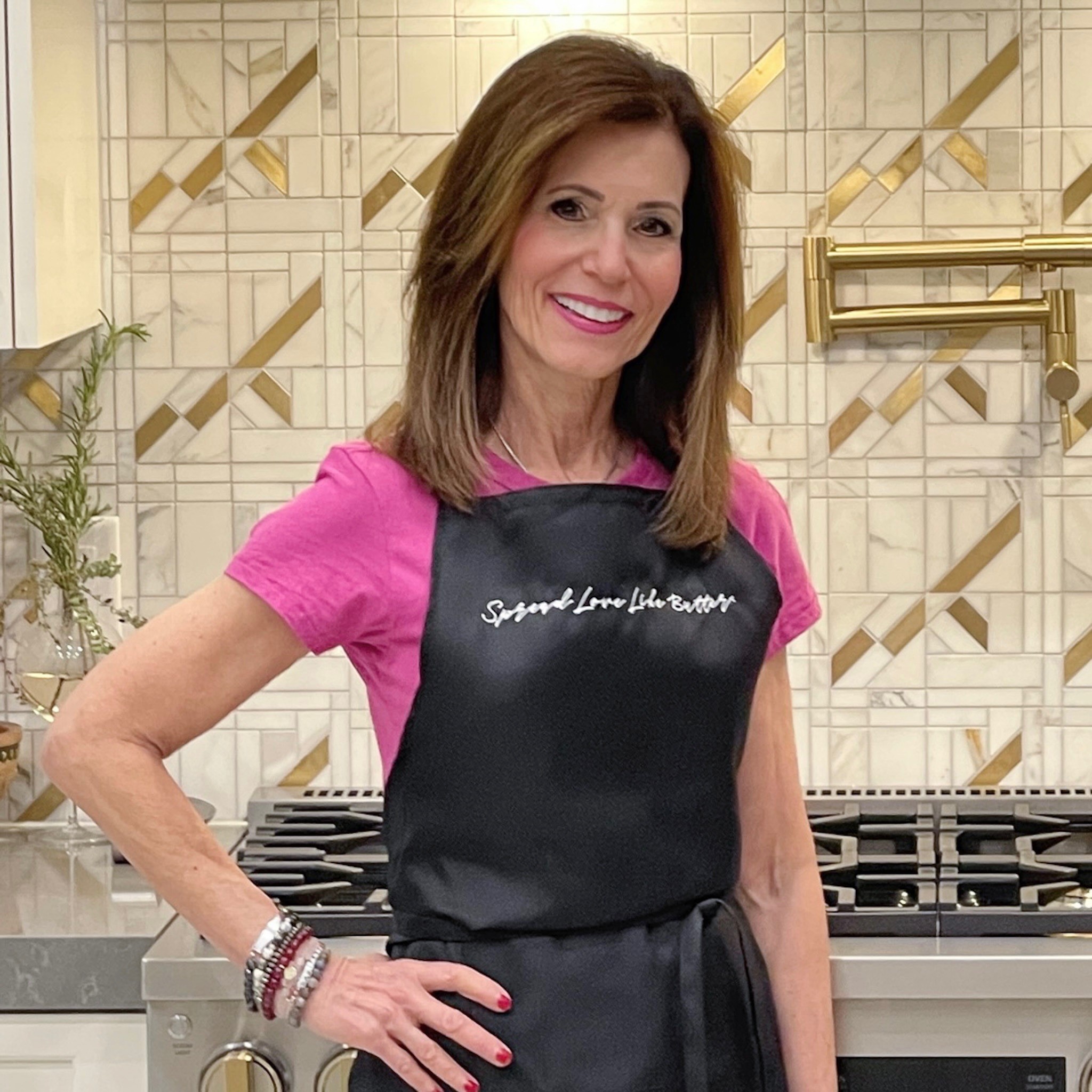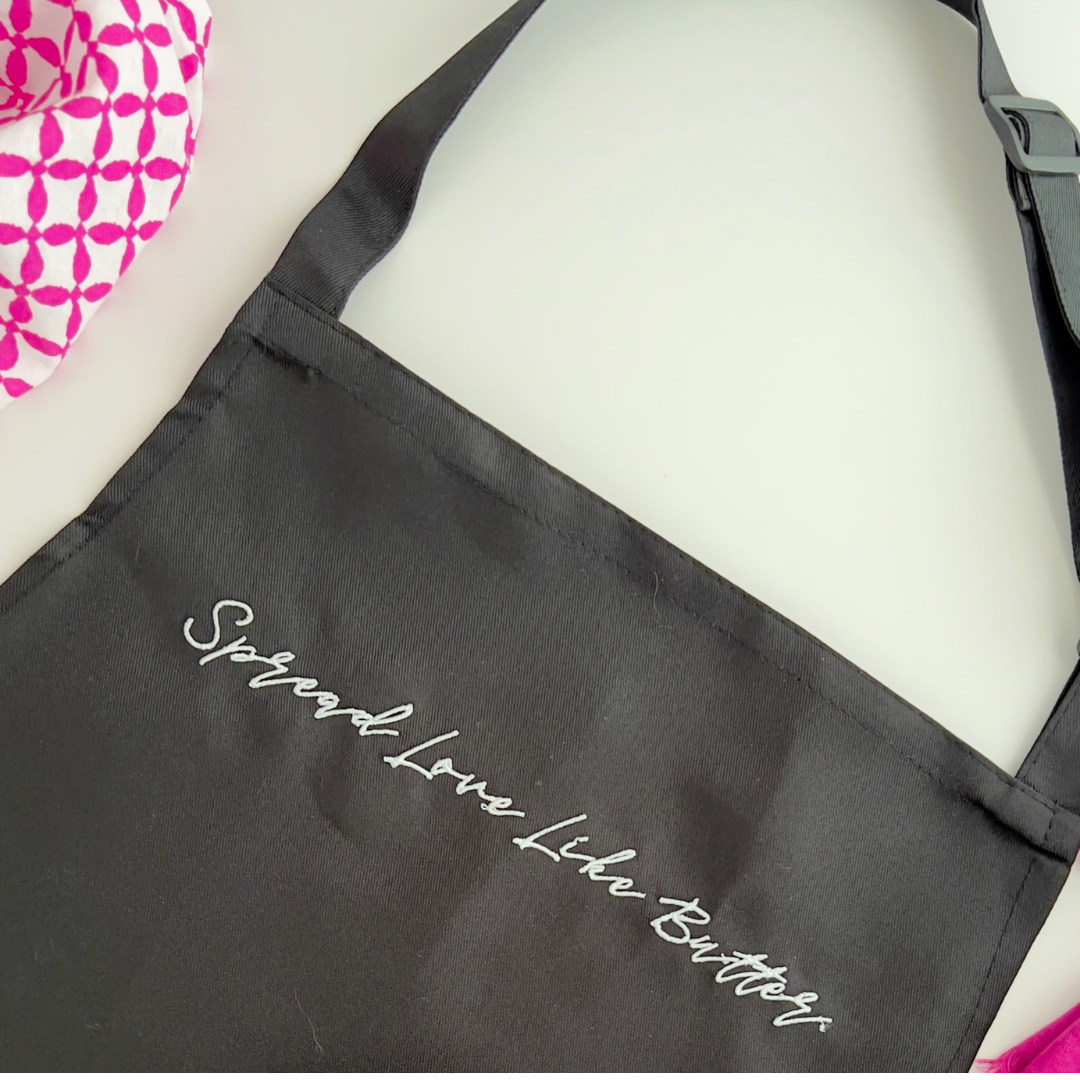 Large bib Apron that covers from chest to knee
2 large pockets in the middle of apron for easy holding of Affirmation Cards, spatula, meat thermometer, etc.
Black Bib Apron with Adjustable Straps, Waterdrop Resistant with 2 Pockets
Embroidered "Spread Love Like Butter" in white.
You can add a customized name in pink or green, just like mine!  See Option for name customization!
Machine-washable.
Apron, Customized
with first name 
Order the apron with Name Customization for an additional $22 per apron, making the customized apron $41.99
Pink (female) or Green (male) embroidered name as shown in the picture of me pointing to Nanny Bubby name on my apron.
NOTE: Additional 7-10 business days needed for embroidery and processing.
Email [email protected] to confirm your apron customization after you place your order to confirm name.    
**Add note at Check Out to include the name customization.